Author: Teal Clise – Realtor, Atlas Home Group Founder and Certified Distressed Property Expert (CDPE)
The Short Sale Process – Simplified.
While the handling of a short sale is complex, it's important that we simplify the understanding of the process for our potential clients.
Application and Pre-qualification of the Homeowner

Hiring Our Team

Collection of Documents and Agreements

Marketing the Property

Short Sale Package and Bank Proposal

Review by Lender Bank

Lender Response

Short Sale Closing
Each of the steps listed involve several procedures and processes to ensure that the short sale is completed successfully and in a timely fashion. 
The short sale process in Maryland can be complex. Our aim is to simplify the short sale process for you, the homeowner.
We have developed a process driven short sale process based on years of experience and hundreds of successfully negotiated Maryland short sales.​ We fine-tuned the standard steps that most short sales follow—to help our clients see results in the most efficient manner.
Our short sale specialists at Atlas Home Group can answer any questions you have about the way short sales work in Maryland. We wish to earn your trust before helping you with the short sale process and in selling your property. Our approach and handling of your short sale will be done with utmost efficiency and integrity. Many of our clients aim to own a home again in the future.  Our goal is that you'll be clients for life with traditional real estate needs, too.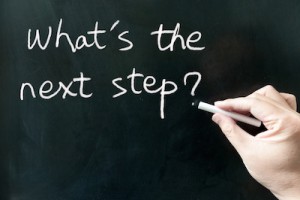 Unlike many REALTORS® who are general practitioners,  our specialized focus is on preparation and research rather than the "ready­-fire-aim" approach. Experience has taught us that preparing thoroughly for the process is a priority over quickly putting the home on the market. Your financial future is at stake so we work to understand your financial profile rather than race to list the property on the market only to learn afterward that there are roadblocks.
Our Step-by-Step Process To A Successful Short Sale
Complete our short sale questionnaire – once a homeowner is ready to learn if a short sale is a viable option, he or she provides us with detailed information via our short sale questionnaire .
property address info and occupancy status (owner, tenant, vacant)

property address info, property condition, recent upgrades, repairs needed; existence of solar panels or other lease items

number of mortgages, balances, date of last payment, modifications or forbearances

communications from lender/trustees such as Notices of Intent to Foreclose, Notice of Default, Notice of Foreclosure Auction 

HOA or condo association info such as amount of monthly fees, balance of past due accounts, existence of liens by the association

employment status and existence of employment security clearances of all owners

monthly income from all sources

monthly debts

type and amount of non-retirement monetary assets (checking, savings, stocks, bonds, etc.)

bankruptcy filings or intention to file bankruptcy

existence of any type of financial hardship (unemployment, divorce, reduced income, increased expenses, loss of tenant, death in family, job relocation, mortgage payment increase, etc.) (If you aren't sure you have a valid hardship, please ask us before deciding that you don't qualify for a short sale.)

Initial phone consultation​

– with the completed questionnaire in hand, we begin with a phone interview. 
We will ask you to clarify or describe the financial and personal difficulties further as they relate to the property and provide answers to some of the common questions about the short sale process. Our goal is to have a very clear understanding that allows us to make recommendations on how to proceed.
3.    We meet to discuss options and to answer your questions. I​f our clients decide to move forward with the short sale, we meet to discuss the rest of the process involved in a successful short sale transaction. The meeting also allows our clients to get to know our team and for us to get to know more about our clients.
4.    Your file is assigned to a​ dedicated team of short sale specialists that becomes your single point of contact.​
We then work with a title company to pull a preliminary title search and being collecting and organizing all of the short sale documents.
5.    Your property is listed and marketed​ to prospective short sale buyers.
Our aggressive marketing and pricing techniques contribute to our ​success rate​ and are a key part of our proven short sale process. Our short sales appear on hundreds of websites with numerous pictures and catchy descriptions.
Today's buyers are looking for good properties and great deals. Our team makes sure that your short sale property will be easily found.
We do our best to price our short sale correctly from the start, and if the market moves quickly, we adjust quickly to keep up.
6.   Buyers submit offers​ on your short sale property.
We make sure that the buyer is qualified and is truly interested in going through with the transaction.
When it comes to dealing with a short sale, all factors need to be accounted for. We make sure that our clients are protected with an AS IS addendum as well as with a Short Sale Addendum to the contract of sale.
Our team of short sale experts will set proper expectations in place with the buyers and their agents to make sure that everyone is on the same page regarding all aspects of the process.
7.   The offer is negotiated – resulting in contract acceptance.
Once all the relevant terms of the offer are discussed and agreed upon, the buyer and seller enter into a contract of sale and we move on to the next phase.
8.   A short sale package is submitted​ to your lender(s) by our in­-house loss mitigation company.
S​submitting an all­-encompassing short sale package to the seller's lender(s) is a critical step in the progression of a short sale.
Most short sale packages are at least 100 pages long and include the contract of sale, preliminary HUD­1, property CMA, sellers' financial information, and many other supporting documents.
This critical step influences how quick the lenders will review the file.
If a short sale agent fails to provide the right information in the package, the file can be rejected or worse – sit on a processor's desk for a month before anyone is notified that needed documents are missing.
9. Our specially trained Short Sale Negotiators work with the short sale lender to determine the fair market value of your property.
10. A Short Sale Negotiator assigned to your case, works with the short sale lender to quickly move through the underwriting process.
This can be a lengthy process and is typically where additional documents are requested. We focus on our upfront underwriting process to ensure that there are as few surprises here as possible.
11.   Short sale Negotiation is conducted with your lender(s)​, in regard to pay-off(s) and deficiency judgments.
For our clients, this is most likely the most important and financially influential part of our short sale process. Our licensed loss mitigation partner (Atlas Loss Mitigation, LLC) will gather the options provided by the lenders and will present them to our clients.
12. A short sale approval letter​ is received for each outstanding mortgage.
Once each lien holder approves the discounted pay off and our clients agree to the terms and conditions of each short sale approval, the biggest hurdle is passed and there is light at the end of the tunnel.
13. The buyer's financing​ process begins.
Now it is time for the short sale buyers to fulfill their obligations. We will now oversee the buyer's financing process and make sure that inspections, appraisals, and other activities are completed in a timely fashion in order to ensure a smooth conclusion to the process.
14. Closing​ takes place.
Although the short sale is completed, our job as expert short sale REALTORS®does not stop.
We are here for our clients to support them with any post­-closing matters. If needed, we can put our clients in touch with right legal and tax professionals to answer any of their questions.
Most importantly, our team of short sale specialists is here for you when you need us, with answers to any short sale and real estate related questions, the day after the settlement and beyond!
You Need Specialists in the Maryland Short Sale Process
Throughout the whole process, we are always available to provide you with updates and to answer your questions in a timely manner. At all times, we're only a phone call or an email away. We are the short sale experts you can trust and count on.
Contact us​ today to learn how our expert team of short sale REALTORS®can make the short sale process work for you.
Our Short Sale Process vs. The Average Short Sale Process
Our Approach
Consult and Educate the Client. We answer all your questions and make sure  that you are aware of and understand all of your options
Pre-Qualification. We check to make sure that you qualify for a short sale – so you know what to expect BEFORE investing your valuable time into the process.
In-house Short Sale Processing. We process our own short sales. So you only have one point of contact and all of your communication with us is fast and straight-forward.
FAST Short Sale Processing.  Normally short sales take between 6-8 month to close. We usually close a short sale in 100 days!
Their Approach
"Ready-fire-aim". Most other short sale agents jump right into trying to list your property without taking the time to help you understand the process and your options, or helping you determine whether a short sale is the correct choice for you.
Third-party short sale processing.  Most other agents rely on third-party short sale processing companies to get the short sale done. This means communication breakdowns between all the parties involved, and a longer time table overall.
Extended time to closing . With an average short sale agent, you can expect your short sale to take between 6-8 months
Free Short Sale Consultation